Our top priority is the health and safety of our employees. All Springstone facilities are fully compliant with CDC guidelines and local government COVID-19 protocols to ensure all team members are protected, as well as the patients we serve.
×
Physicians and Advanced Practice Providers
Continuum of Care
We believe care is most effective in a continuum. Our team-centered approach includes a variety of disciplines working together to personalize every treatment plan.

Our people, processes, and programs address mental illness and addiction needs in the most effective way possible.
Why Springstone?
Springstone believes lasting recovery comes through personalized care, and we recognize that the best treatment requires a team approach. The clinical and operational teams at Springstone work together to achieve one goal—Changing People's Lives®. Together our medical directors and staff level providers, receive clinical and operational support both at the local and company level. We have built an efficient workflow model across all of our facilities based on consistent policies, practices, documentation, treatment planning and regulatory compliance to ensure a stable, quality approach to meeting our patient's needs and our staff's expectations for compliance and success.

Springstone is one of the only mental healthcare organizations where the clinical leadership is in the hands of a psychiatrist. Dr. Jeremy Musher serves as Springstone's Chief Medical Office and Chief Clinical Officer, with overall responsibility for medical, nursing, and therapy staffs, as well as quality and regulatory compliance. He has over 30 years of experience in the psychiatric healthcare industry. He also represents the American Psychiatric Association as the Advisor to both the AMA CPT Panel and to the AMA RVS Update Committee (RUC). Dr. Musher obtained his medical degree from the University of Maryland and completed his residency in Psychiatry at the National Naval Medical Center in Bethesda, Maryland. He served as a Lt. Commander in the US Navy and in senior leadership positions in academic, not-for profit and for profit medicine.
A word from our Chief Medical Officer on the importance of treating patients with respect and compassion
Benefits at a Glance for Employed Providers
Health and Welfare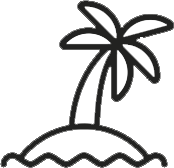 Paid Time Off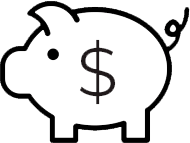 Savings and Investment
Learning and Development
Stay Connected
Connect with us to receive immediate notifications about open jobs, exclusive invitations to events, and company updates. Get Updates Already connected with us? Log In